I bet you all thought I had fallen in a hole or something. Nope, just been busy with Christmas stuff. Today was the last event until the "BIG DAY". The girls (Aly and Hanna) came over and built/decorated gingerbread houses and had a wonderful time. This is the 5th year I have done this with them but the building part is a first for them. I figured at 12 and 9 that they could put the houses together, right? They did pretty good too. Photos later - I want to scrap them, of course.
Two things to share with you. First, I uploaded the CmasJoy taggers' kit this evening to my 4shared site. In case you want a reminder of what the kind includes, see previews below. You download link for the taggers' kit is
here
.
Papers:
Elements: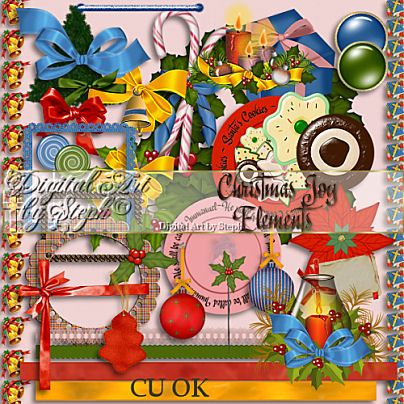 For the taggers, there is just ONE zip file, however. I didn't upload this zip to GBL Creations so 4shared is the only place to get the file.
Second, I made an Add-on kit for you over the weekend. I recently updated the tuts by Dizzie (Dizzinc) and she has lots of fun, new things to do. Check this
page
for a preview of all the tutorials included for $20. When I first started learning Paint Shop Pro, I found her website with tons of tuts. Most were way beyond my ability at the time but loved her creations. She is a very talented tutorial writer and each tutorial in this zip (you can also get them on a CD) has plenty of screen shots and the steps are explained very well. Be sure and took a look if you want some great tuts. There are not only things for scrapping but furniture and other things to make. Below is the preview of the Add-on: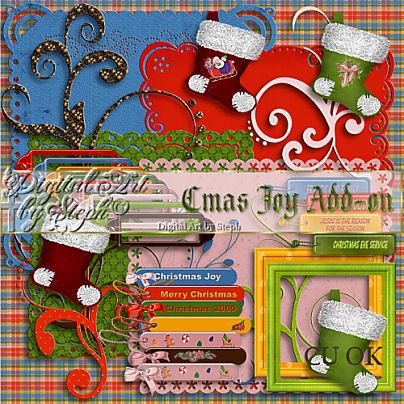 This zipped file is available at
GBL Creations
AND 4shared. Simply log into
GBL Creations
and navigate to my store and pick up the free download. The link for 4shared is
here
.
Reminder
! I will be deleting zip files at my 4shared on January 15 so be sure and take a look at previous posts to see if there is anything you'd like to have.
Please enjoy all! :)